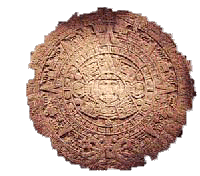 I will update this site every week, usually Fridays by noon. Bookmark this page for future reference. If you would like to place your event here, please email me at: illegal06@earthlink.net and I will do my best to put your gig up as soon as possible or fax me (323)269-1346 (attn.: Richard Estrada).

---
revised Mon. Dec. 6, 1999 (no changes on your computer, reload it)

---

ILLEGAL interns are now "Live" every Monday at 10pm. If you have cable check our channel guide. If not, get out those rabbit ears (hangers, foil, whatever) try uhf ch. 44 in the San Fernando Valley, ch. 57 in Los Angeles, or ch. 54 in the San Gabriel Valley. Coming soon to Charter Cable hopefully.

---

"LIVE" EVERY MONDAY @ 10PM KJLA
ILLEGAL intern television
This weeks scheduled guests:
Slowrider, Aztlan Underground, Blues Experiment?, and Money Mark

---

Jueves 9 de diciembre:
(Divas Night) con Claudia Brandt y Pescadores Pecadores
Salón Corona (formerly FM Station) 11700 Victory Blvd., North Hollywood (esq. con
Lankershim)
Puertas abren: 21+ $10 - (323) 467-0906 for more inf.

---

Fri. Dec 10 - 7:00pm-12:30am
A Benefit For Big Mountain featuring Aztlan Underground, Kapulli, Quinto Sol, Sangre Pesada, Ground Keepers, Danza Mexika
ELA College Student Center - Cesar Chavez by Atlantic in Monterey Park
only $5 and all ages- no alcohol allowed
(213)397-6297

---

Fri. Dec. 10 - from 7pm to 10pm
Ice Skating w/ East L.A. Sabor Factory (for more info. clique here)
Pinatas, paper mache art and more
Pershing Square in Downtown Los Angeles 532 S. Olive St. (213)847-4970
free admission, (parking is not though)
music and skating 'til Jan. 17, 2000

---

Sat. Dec. 11 - 11:30am to 6:30pm
MA Art Space - Holiday open studio sale featuring: Art, Jewelry, Soap, Hats, Scarves, and ???
Raul Baltazar, Rudy Calderon, Victoria Delgadillo, Diana Flores, Sergio Flores, Hawley Hussey, Yolanda Gonzalez, Yolanda L. Gonzalez, Pablo Martinez, Anna Root, Cha-Cha Sandoval, Gina Stepaniuk, and Caricatures by Coyatl the Clown
1607 Cesar Chavez Ave. west of Boyle (323)224-8580

---
Sat. Dec. 11 at 6pm

De Volada Records Fundraiser featuring Ozomatli, Money Mark, Aztlan, Underground, E.L.A. Sabor Factory, Blues Experiment, Slo-rider, raffle & giveaways by 213 clothing, Epitaph, Boca Magazine, Almo Records, Aztlan Records
Spaceland 1717 Silverlake Blvd. in Los Angeles 21 & over

---

Sat. Dec. 11 - Jan. 11
Sudden Revelations ART by Gretel, Claudia, and Lucy
Opening Reception Sat. Dec. 11 6-9pm
musical guests: Aztlan Underground, Of Mexican Decent, comedy by CHUSMA & more...
Luna Sol Cafe in Los Angeles 6th St. just West of Alvarado by McCarthur Park
for more info. (213)918-3344 another FREE EVENT!!!

---

Sun. Dec. 12 - 9pm to midnight
Blues Experiment?, Quinto Sol, Lil' Man & The Giants
art by Arte Cualidad, Charming Devils, and more
STIXX in Uptown Whittier, 13002 Philadelphia St. (562)698-0874

---

Sat. Dec. 11
H20 (Epitaph recording artist)
Skate World in Ventura
Sun. Dec. 12
Showcase Theater Corona

---

Sat. Dec. 18 @ 9pm
PHYDEAUX (pronounced "fye-doh")
80's & 90's cover band along w/ some original mixed in
Keynote Lounge 10245 Telephone Road in Ventura behind Scandia Liquors

---
Sunday, Dec. 19 from 10am-5pm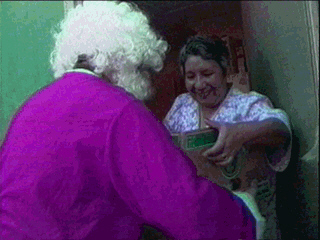 Buenavision's 2nd Annual East L.A. Navidad
Last year they gave food and gift baskets to 500 families, this year the plan is to double it. A "Live" telecast featuring several local and international artists from mariachi to rock (en ingles) as well as espanol, dancers, banda, and more...
You wanna' perform, have a business or your label sponsor your airtime starting at $300

No donation is to small. Come on down and bring your new unwrapped toys, canned goods, and/or any monetary donations. All is accepted and appreciated. Businesses wishing to sponsor can get free commercial airtime, receipts for tax time, as well as the piece of mind knowing you were part of helping hundreds of families less fortunate.
(323)269-8266 ask for Richard or Ignacio
Buenavision Community Television (original home of the "ILLEGAL interns"
912 N. Eastern Ave. just North of Floral

---

Thursdays in Nov. & Dec./Todos los jueves 8:30 pm
Al Borde fanzine showcase
Jueves 9 de diciembre: (Divas Night) con Claudia Brandt y Pescadorespecadores
Salón Corona (formerly FM Station) 11700 Victory Blvd., North Hollywood (esq. con Lankershim)
Puertas abren: 21+ $10 - (323) 467-0906 for more inf.

---

SUNDAY DECEMBER 26th 1999 from 8 PM to 2 AM
Come to celebrate the Second Anniversary of ALT + 165 Magazine r.o.c.k.a.r.te.k.u.l.t.u.r.a. ( Ñ
ESPACIOALTERNATIVO)
A merry night of debauchery and perversion @ Montecristo Nightclub. Just for Mature audiences.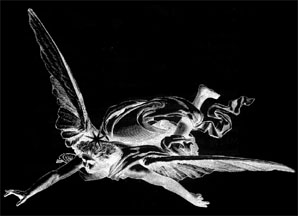 Discretion advised! Featuring Post-Industrial COITO on stage and special guests bands. Spinning Dark Wave beautiful melodies.
18+ $10 at the door includes a free well call drink. Big Smoking Lounge. FREE before 9:30 PM. Montecristo is located at 3100 Wilshire Blvd. Los Angeles Wilshire & Westmoreland, 2 blocks east from Vermont. Info 714.413.9921 Deejay 818.828.8004 Montecristo 213.252.9343
Paganux@aol.com
CHECK OUT THE DAMN WEBSITE www.espacioalternativo.com Ñ ESPACIOALTERNATIVO
MAGAZINE Visual Cabaret, Underground fauna and Freakshow. Showcasing the Gothic, Dark and Electronic music from Mexico. BURLESQUE ABSURDO NOCTURNAL WILL SURE TANTALIZE YOUR SENSES No strings attached!! Post Mortem Nihil Est...

---

Now - December 18.
TRANSPARENT INDIVIDUALS . Solo exhibit by DIANE GAMBOA from her "Pin Up and Pin Down" series, curated by Daniel J. Martinez.
Deep River Gallery, 712 Traction Ave., LA. 213 625-2958.

---

December 31, 1999
Ozomatli will play 2 FREE shows on New Year's Eve in Los Angeles (for more info. click here)
7 pm @ The Watercourt in Downtown LA (350 S. Grand Ave.)
11 pm @ San Pedro World Cruise Center Berth 93

---
now-Jan 2, 2000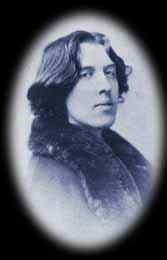 Oscar Wilde exhibit featuring illustrations, programs, photographs, and an inscibed first edition of "The Picture of Dorian Gray" to Lord Alfred Douglas
UCLA Armand Hammer Museum of Art and Culture 10899 Wilshire Blvd. in Westwood. Hours Tues-Wed. and Fri. and Sat. 11am-9pm, Sun 11am-5pm. $4.50 adults, $3 seniors & students, children free 17 and under and on Thurs. from 6-9pm (310)443-7000
---
East Los Angeles Public Library Chicano Resource Center
Readings, presentations, internet access, call 'em for their newsletter.
4801 East Third Street (323)264-0155
Mon-Thurs 10am-9pm Fri. 9am-5pm
Sat. 10am-5pm Sun. 1pm-5pm

---

Tuesday nights at 11:30 pm (replayed several times)
on HBO:REVERB
Repeat: Dec. 26
12 am, Tibetan Freedom Concert Part 1: Beastie Boys / Blondie / The Cult
1 am, Tibetan Freedom Concert Part 2: Rage Against the Machine / Live / Cibo Matto

---

Every Saturday evening from 10 to midnight
TRAVEL TIPS FROM AZTLAN w/ Mark Torres
Chicano Rock/punk/ska/experimental/rock en espanol & interviews
90.7fm KPFK Los Angeles

---

The Red Zone on Y107fm
Rock en espanol & guests
Sundays 107.1fm from 5-7:30pm

---

ILLEGAL intern Calendar of Events sponsored by
HERITAGE CYBER LOUNGE IN UPTOWN WHITTIER (562)696-6706
mail your flyers, promotional material, picture postcards, whatever to:
ILLEGAL intern
2168 S. Atlantic Blvd. PMB#332
Montery Park, CA 91754
fax (323)269-1346


ILLEGAL intern productions
1999 c/safados































What are you doing down here anyway??? See you next week
Richard & : )>